Ready or not- Summer is coming!
Not that I needed an excuse to shop… but let me tell you, moving on from lysol, flour and toilet paper was an absolute treat!
First on the list of summer must-haves: a new wide-brimmed hat from the San Diego Hat Company . The $46 El Campo hat is extremely well made and the large actually fits my gigantic head so no smushed hair, red forehead lines or headaches! I have been purchasing my hats from this company for years and highly recommend them. San Diego Hat Co. has plenty of fashionable styles, but the El Campo is a working girl's hat.
Second on my list was a new rash guard which I purchased from Walmart.com. I like buying men's because the sleeves are longer.
(I'm a size 6 btw- and the men's small is surprisingly tight)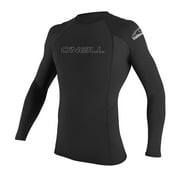 O'NEILL MEN'S BASIC SKINS 50+ LONG SLEEVE RASH GUARD-$29.66
This year I also invested in a pair of gloves to protect my skin while I'm swimming because I don't know about you, but my hands are looking pretty yowza..and that's not even taking into account the remaining 6 pink acrylic nail tip slivers that are barely hanging on 😂
Next-two pair of sun sleeves– one pair for the car and the other for when I walk the dog. We live in Florida so while this may all seem a bit much, I've had a skin cancer removed once already and I'm not interested in going through that again if I can help it.
(PS-weird thing.. every time I click on these on Amazon the price goes up.. I wonder what price you'd see?)
And lastly, for those (like us) who had to cancel their upcoming vacations 😢 I strongly recommend indulging in a fragrance that reminds you of summer. I chose this one from Shop Marriott:
NEXT UP-  SUN DRESSES!!!
(As soon as I work up the courage to go to the clothing store 😬)